Who We Are
Corporate defectors on a do-gooder mission.
In our past lives we worked on huge projects for organizations like Walmart, Westrock, and Novartis that measurably improved the way patients take medications and transformed the delivery supply chain. We founded The Arcady Group to leverage our expertise — in patient medication adherence, innovation, technology, product development, manufacturing, strategy, leadership, and communications — to bridge the global health delivery gap and enhance the lives of patients around the World.
Our Journey
Sometimes big ideas take years to come to fruition. Other times a single chance meeting

sparks an idea that changes everything

.
While we may not have realized it at the time, the founding of The Arcady Group was both. Looking back, it's clear that so many of our corporate experiences were preparing us for the work we do today. Yet, it all clicked when Bruce had a beer in a Princeton pub with Peter Small, who, at the time, led TB Delivery for the Bill & Melinda Gates Foundation. Bruce shared the work that he and his MWV team did to enable Walmart's high-volume, $4 generic drug program. Peter asked a lot of questions about our process and the impact of the program, which he followed with "do you think you could do it again?" He wanted to know if the development, scale up, and measurement process we followed for Walmart could be replicated to bring global health innovations to bear for patients who need them most. Of course the answer was "yes," and we've been on this mission ever since.
About Our Founder
Bruce Thomas is the Founder and Managing Director of The Arcady Group
He is a visionary leader, a recognized expert in the fields of medication adherence and innovation delivery, and a highly successful leader of, and adviser to, purpose-driven businesses. With over 25 years of executive experience and with deep global expertise, Bruce builds high-performance teams and drives strong collaboration among multiple and diverse stakeholders.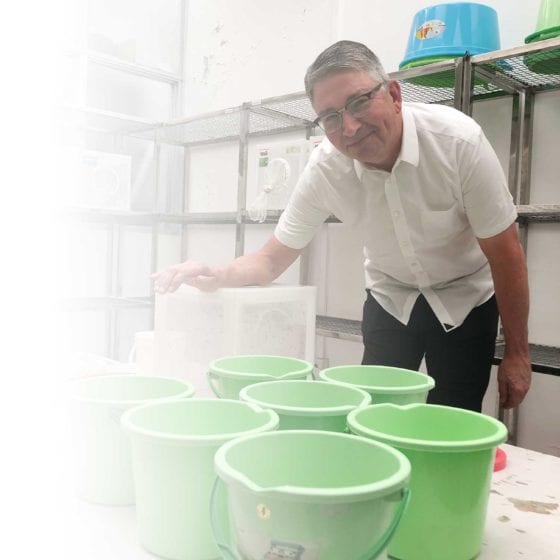 Our Core Team
The talent and support behind The Arcady Group
Frequent Collaborators
We are privileged to work with incredible organizations in global health.
Frequent Collaborators
The following individuals are our key contacts within some of these organizations.
Our Recent Travels
We are fortunate to do

really cool work with amazing partners around the world

. While we're completely grounded right now, here are highlights from some of our past travels.